Try new restaurants
in fort lauderdale
From fresh Florida seafood to Instagram-worthy cocktails, new TRYP by Wyndham Maritime Fort Lauderdale offers up some of the best new restaurants in Fort Lauderdale. Sip tea in our Zen Tea Garden, grab coffee on-the-go at the Coffee Boat Bar, and dine al fresco at the breezy waterfront Bar & Grill. And do whatever it takes to drop by our lively Gastro Bar, if only to gaze at our saltwater aquatic display.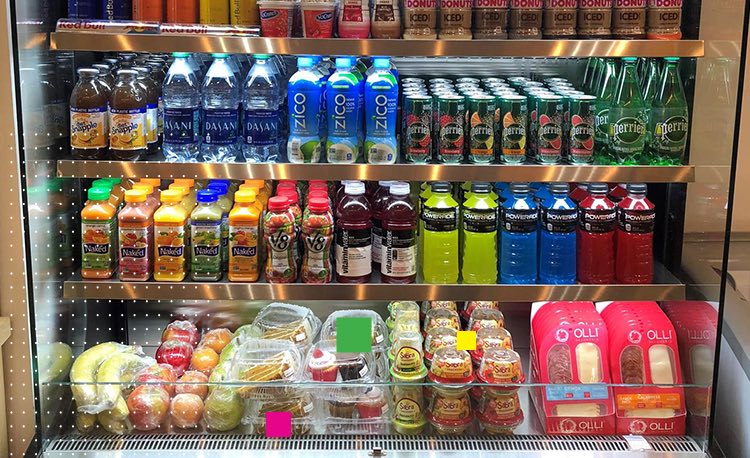 TRYP Market
For guests on the go, TRYP Market offers a wide assortment of fresh-prepped favorites, including sandwiches, fruit salad, ice cream, cupcakes, cheeses, sausage, yogurt, juices, and Starbucks iced coffee.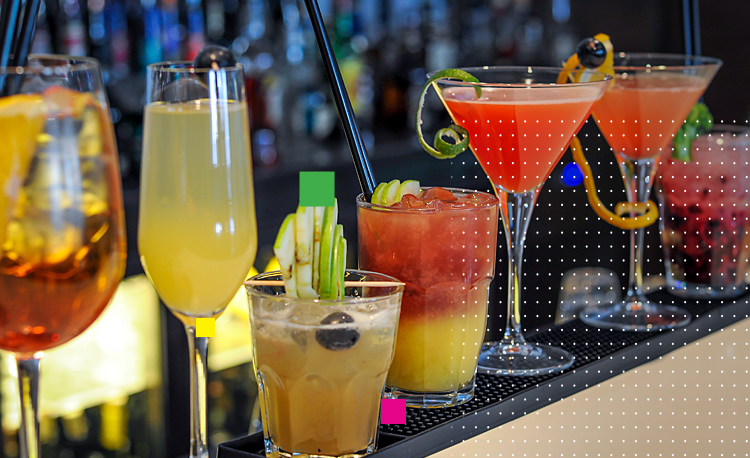 Gastro Bar
Come face-to-fin with the saltwater fish swimming in the oversized tanks, a visual centerpiece our of chic bar on the main deck. This lively, full-service bar serves tapas-style cuisine and premium cocktails daily, 1pm - 11pm.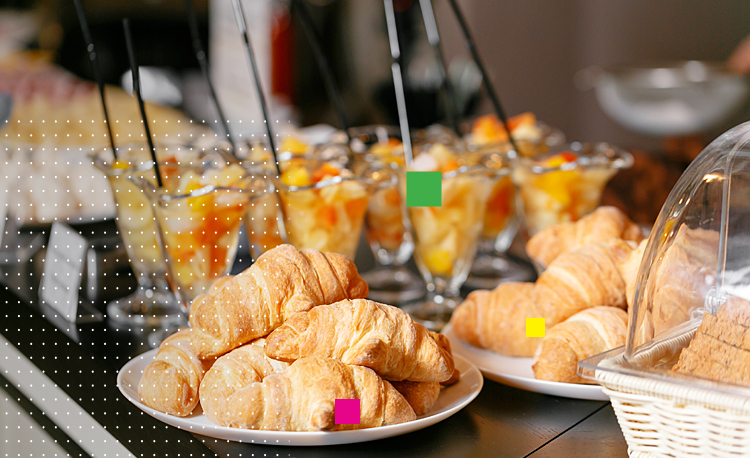 Signature Breakfast Bar
Fuel up for a day of exploring with a hearty breakfast at our Breakfast Buffet, available 6:30am - 10:30am daily. From made-to-order omelets prepared directly in front of you by our chef to fruit and fresh-baked pastries, there's no better way to start the day.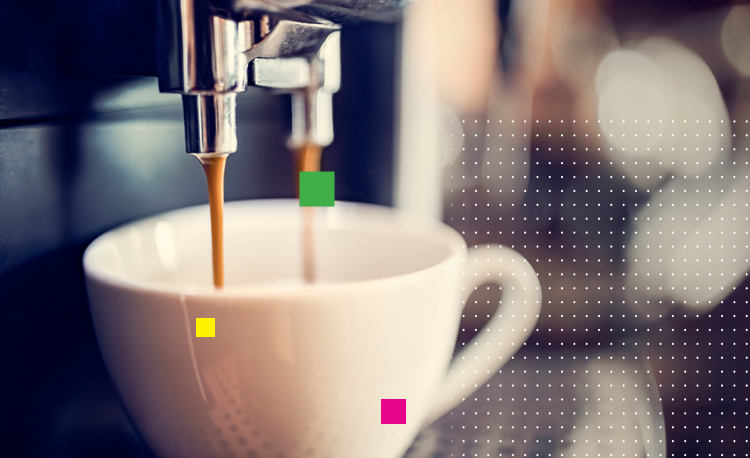 Coffee Boat Bar
Enjoy six different flavors of premium Lavazza coffee from Italy, plus espresso, at our complimentary coffee station set inside a custom Teak Boat Bar.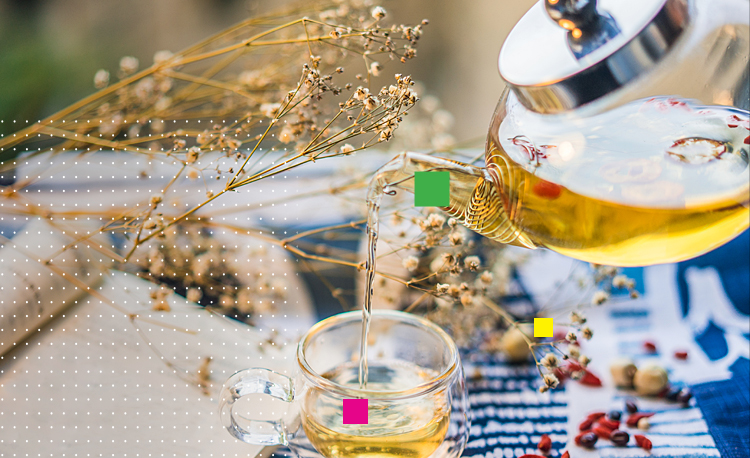 Zen Tea Garden
Adjacent to our outdoor pool, the Zen Tea Garden features tranquil koi pond and a brewing bar with six gourmet loose leaf teas, a perfect pick-me-up after a busy day sightseeing.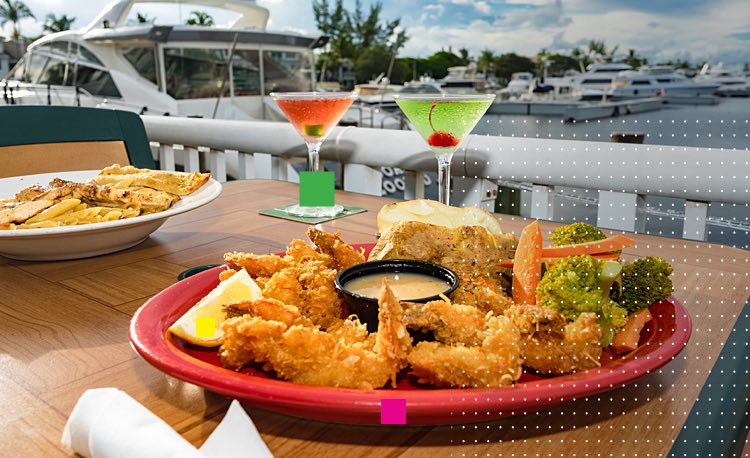 WATERFRONT BAR & GRILL AT MARINA BAY RESORTS
Soak in the waterfront vibe over a glass of vino on the deck at "The Vous" before settling in for local, fresh-from-the-sea favorites, including king crab legs, hog snapper, swordfish, lobster, shrimp and maui maui.